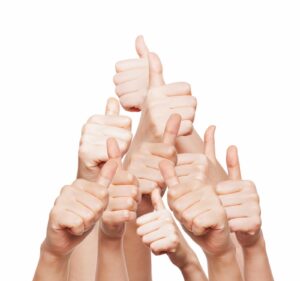 Reason 1
You can immediately view the problem areas of your stereo files and Har-Balize the corrections. If you are serious about your mixes sounding their best, then Har-Bal should be a standard application used in your studio to test every song before final limiting (loudness) is applied. You can't go wrong!
Reason 2
The initial volume level of your file remains unchanged even after performing the eq changes, thanks to the "loudness compensation" technology.
Reason 3
Your combined tracks will sound cleaner and more balanced. Instruments and vocals will not be jumping out at you through your monitors.
Reason 4
Removes the need to test your CD's on different mediums. The templates we use have been compiled from hundreds of songs to give you an accurate frequency range for your songs. We actually took the average frequency and decibel range these styles reside in and created templates.
These are NOT "presets". Once you load your stereo track into Har-Bal, you will immediately SEE why your songs just didn't sound right outside of your studio. Removes the guesswork and places you in the ballpark.
Reason 5
No longer need expensive speakers because you are able to SEE the frequency ranges your monitors aren't able to reproduce.
Don't take our word for it. Take a look at the specs of your own monitors and look up the term "frequency response". Your monitors should be able to cover the full frequency range 20Hz – 20,000Hz, "does yours"? If not, then this tool is for you!
Click here to access a web page that actually allows you to test your monitor's frequency range. You may be in for a shock!
Reason 6
Your clients will comment positively on your skills and your business will improve.
Reason 7
It doesn't remove YOU from the equation. The program simply points out to you, the areas where your music can be improved upon and allow you to make the changes. Sure, there is a slight learning curve but you will learn to love this tool.
Reason 8
Excellent tool to assist Producers, Songwriters, Recording Engineers, Mix Down Engineers, Mastering Engineers and just about anyone else that cares about a clean finished product.
Reason 9
Har-Bal is not a large program (approximately 6Mb), un-cool looking (we're engineers and developers, not artists ) and uses very little CPU resources, but it is a Giant and works likes none other.
Reason 10
Our customer service is the best, because we are old fashioned!!